Negative emotions: how to stop them quickly?
Caution : You must consult your doctor for your health. This page presents only a personal and alternative point of view which should not be considered as an attempt to prescribe medicine.
---
🔥
Intermittent Breathing
: Practice this technique 3 x 20 minutes a day to quickly reduce your stress and calm your mind (guaranteed result).
Thoughts and emotions are uninterrupted flows to which we are constantly subjected.
They are sometimes positive, sometimes negative. Faced with these, it is better to react quickly so as not to be drawn into gloom and the inner discomfort.
How to quickly stop negative emotions? The solution.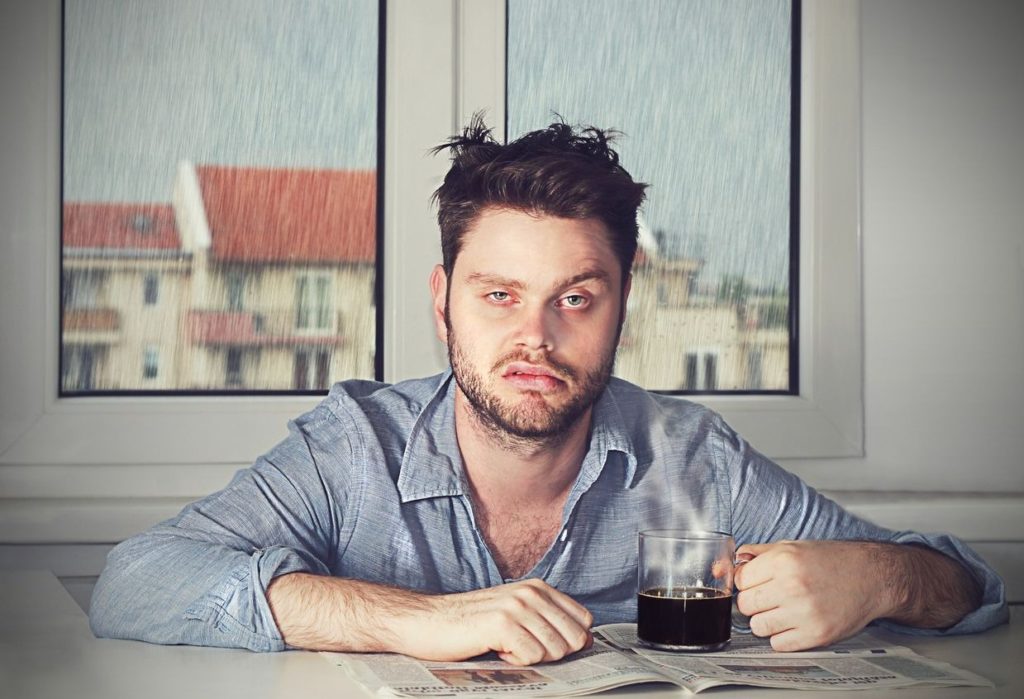 Negative emotions, a natural flow
Emotions are completely natural feelings. Whether positive or negative, they flow in unconsciously.
We must not fight against them, they are part of us.
However, in case of negative emotions, once they are felt, it is important to move on to something else, more positive.
Because negative emotions can quickly become very invasive, and lead us into a downward spiral, towards depression, sadness or even depression or even abnormal-fears.
Accept your emotions, even negative
There are a lot of negative emotions: fear, jealousy, anger …
And it is not always easy to admit to being subject to them.
However, to be able to quickly stop the negative emotion, it is essential to accept it and then recognize it, in order to be able to determine the cause.
Negative emotions can come from others. Hanging out with negative people can greatly influence how we feel.
In this case, it is important to take some distance to protect yourself from these negative flows or to be able to be hermetic and to sort things out.
It is important to put into perspective the things that happen to us on a daily basis, whatever the origin: professional problems, family concerns ...
Put yourself in a positive state of mind, and remember that everything ends up being solved.
For this, breathing can be of great help, provided you find the ideal rhythm of inhales and exhales.
Free yourself from negative emotion through breathing
Indeed, by properly oxygenating the body, cells properly circulate air and energy flows.
This renewed energy is essential to feel better, both physically and psychologically.
However, negative emotions are absorbed by the diaphragm, to protect our other organs, and more particularly our heart.
Under the emotional shocks felt, the diaphragm tightens, blocks, just like the flows.
Fortunately, it is possible to relax the diaphragm, by controlling your breathing, to quickly drive away dark thoughts and negative emotions.
However, breathing well is not as easy as it seems.
Negative emotions disrupt the breath, and mistakes are frequently made with breathing.
It is therefore recommended to be accompanied in the process of normalizing breathing.
Loris Vitry, in his capacity as breathing coach and yoga therapist, is able to fulfill his role of accompanist.
Founder of the concept of intermittent breathing, he condensed for us, through 7 videos available free online, the most common errors that lead to dysregulation of the breath.
His free video workshop is complete, as he gives his precious advice to remedy it and move towards well-being.
---
❤ The ultimate guide to breathing
Intermittent Breathing
: Discover the method to quickly relieve your anxiety and chronic fatigue (positive effects from the first use).
---
Read also :
Previous article : Blocked heart chakra: how to open and unblock it?
Next article : Chronic severe fatigue and stress: what to do?