Emotional blockage: what solution to free yourself?
Caution : You must consult your doctor for your health. This page presents only a personal and alternative point of view which should not be considered as an attempt to prescribe medicine.
---
🔥
Intermittent Breathing
: Practice this technique 3 x 20 minutes a day to quickly reduce your stress and calm your mind (guaranteed result).
A shock or psychological trauma can lead to an emotional blockage.
It is in fact a sign of fear, of lack of self-confidence, which annihilates certain emotions to avoid any further suffering of the same order.
How to break free from an emotional blockage?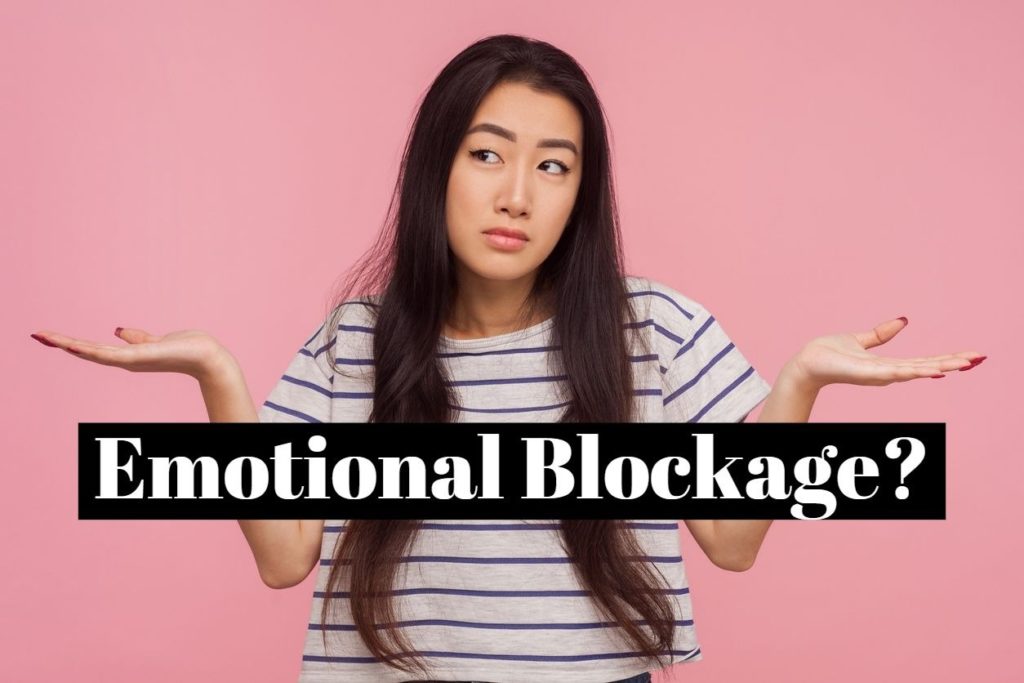 Here is the solution proposed by Loris Vitry, breathing coach.
How to get rid of an emotional block?
An emotional blockage can follow trauma, shock, disappointment, or a very strong negative emotion.
It can affect anyone, at any time.
The event is remembered, and when a similar or very similar situation occurs again, a protective mechanism kicks in, blocking the emotion.
Emotional blockage is a testament to great angst, fear and lack of self-confidence.
It reflects as well in professional situations as during private events.
The impact on daily life is therefore significant.
What therapy to overcome an emotional block?
To begin with, it is important to identify the cause of the emotional blockage.
This can lead to doing some work on yourself, to accept the situation, in order to fight the blockage little by little.
Accepting your past without letting yourself be locked in to live the present moment is a way to free yourself from emotional blockages.
The goal is to regain self-confidence.
It's about relativizing, accepting that perfection does not exist.
But accepting yourself involves feeling good in body and mind.
Eliminate emotional intoxication through breathing
Being better in your body and mind also means breathing better.
If breathing is an innate natural phenomenon, the fact remains that the breath may not be optimal.
Under the influence of various factors, including emotional shocks, breathing becomes disturbed.
Indeed, the diaphragm, tightens and the solar plexus becomes blocked under the impact of emotional shocks.
Now it is the muscle of respiration, insufflating the movement of the lungs.
The blocked diaphragm therefore causes an abnormal respiratory rhythm, as well as many internal dysfunctions, facilitating the arrival of negative emotions, dark thoughts, and the lack of self-confidence.
Releasing the diaphragm while striving to normalize your breathing therefore leads to well-being.
This is the whole subject of my video workshop where I explain the major role played by breathing at all levels, its impact on the body and the state of mind.
Using concrete examples, I explain to you the main errors that I have encountered during my career, and I share with you my expertise as a breathing coach to correct dysfunctions and release emotions, all by keeping them under control so as not to be overwhelmed by them.
Another solution: the yoga of tremor
Over the course of my practice, I have found that many people have somatized their emotions in other areas of the body.
The diaphragm and solar plexus are very common areas, but some people somatize negative emotions a lot in the psoas and pelvis.
These are often the people who have experienced violent emotional trauma involving fear and aggression.
These people who have lived through a traumatic past have every interest in practicing my trembling yoga session in order to release their emotional blocking (click on the link to see my free video workshop).
---
❤ The ultimate guide to breathing
Intermittent Breathing
: Discover the method to quickly relieve your anxiety and chronic fatigue (positive effects from the first use).
---
Read also :
Previous article : How to be more efficient and productive at work?
Next article : How to stop chronic hyperventilation syndrome?